Gallery
Enjoy looking at some of our topic displays across school from Autumn Term 2020
Y6 studied a Child's War this term. They read the books Archie's War and Rose Blache to help gain an understanding of what life was life was like for children during the 1st and 2nd World Wars.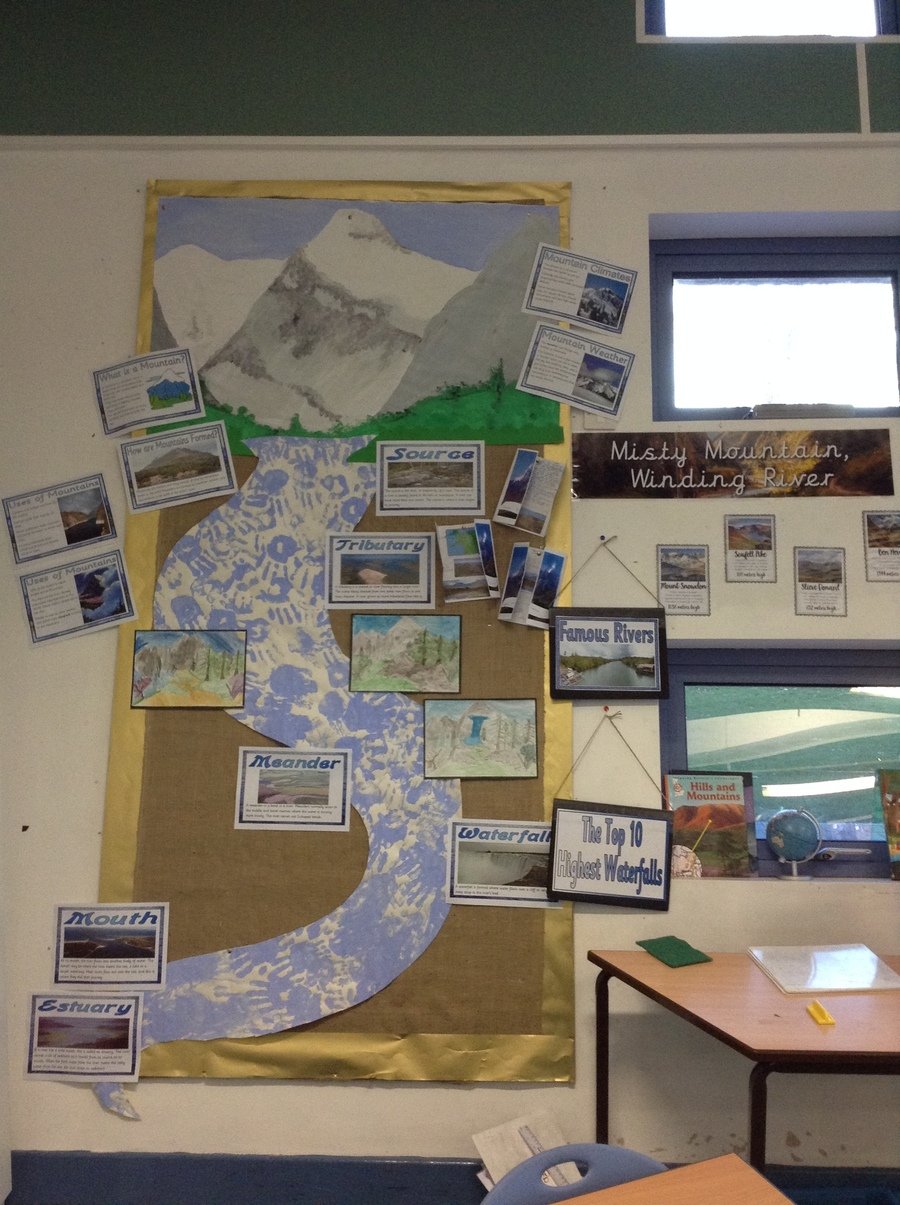 Y4 have studied rivers and mountains. As part of their geography lessons they have identified the key features of rivers and investigated the different rivers in the UK. They have also enjoyed using a range of media and different techniques to create individual mountain landscapes.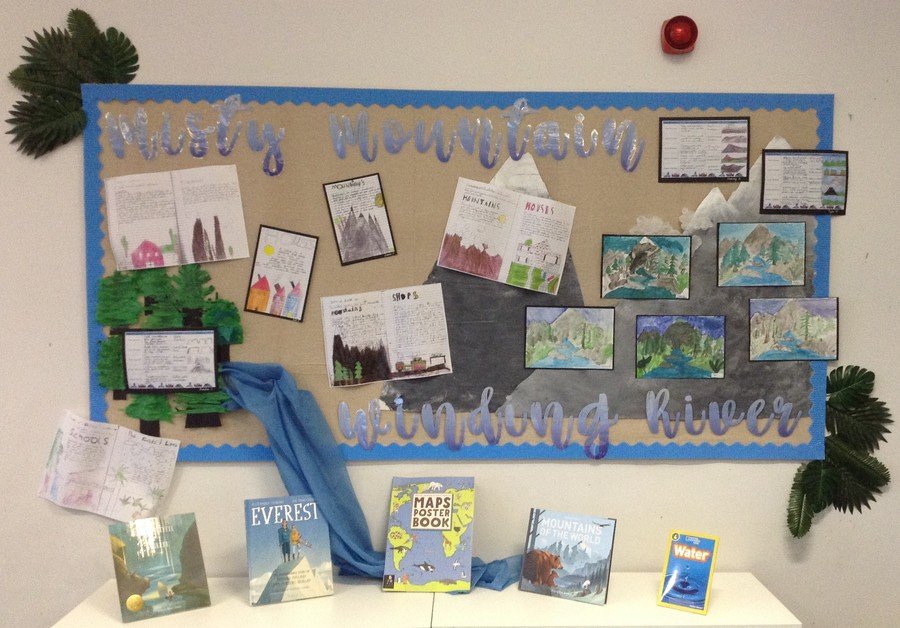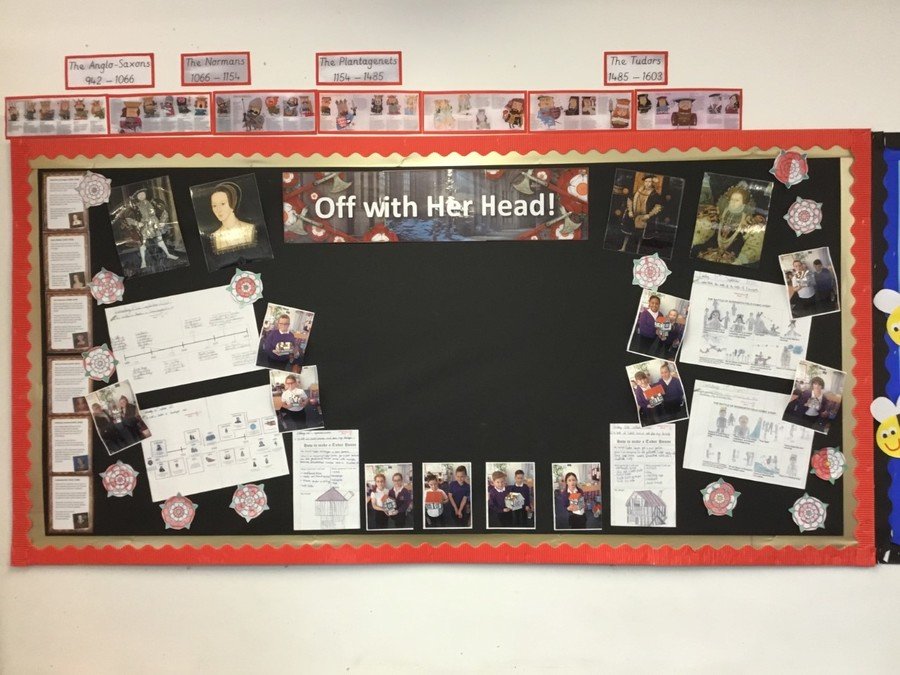 Year 5 are studying The Tudors and are learning about the reign of Henry 8th. As part of this topic they are reading Macbeth, one of Shakespeare's most famous plays.
They thoroughly enjoyed planning and writing their own spells!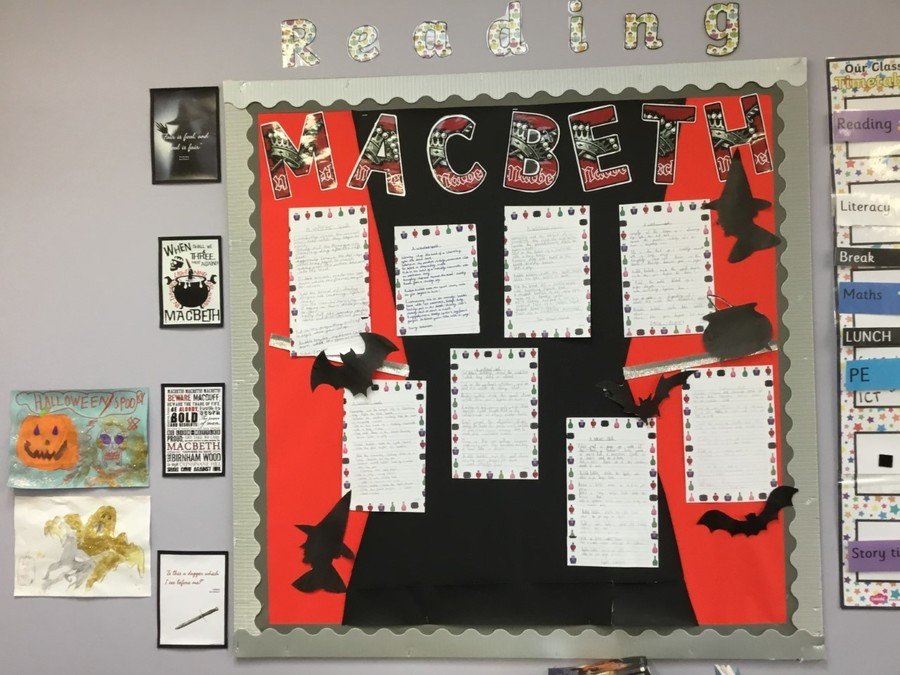 Year 3 have been studying 'Tribal Tales'. We took the children back in time to over 12,000,000 B.C in which they studied key events in British history such as the Ice Age, the discovery of cave paintings and how some of the earliest humans carried out their everyday lives. The children in Year 3 produced some wonderful independent pieces of artwork and writing which can now be found outside the hall for the whole school to see.